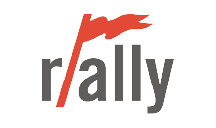 Overview
R/ally uncovers "who knows what" inside your enterprise.
Who, where, when
During 2014, my company worked with the R/ally Inc. startup on a system for automated skill discovery and expert recommendations, targeting information knowledge silos in enterprise companies.
The system used cutting edge natural language processing (NLP) and machine learning techniques; details are not public.
"Radim is one of those rare people who has both the hands-on technical know how and understanding of business needed to successfully deliver data mining solutions. He is excellent at managing expectations, defining problems and delivering on time."

Josh Kerbel, Product Manager and Designer, R/ally Inc.
Services
Project details